CFDs
CFDs or Contracts for Difference are tradable instruments that allow traders to buy and sell shares and indices without physically owning them. Because of their advantages, CFDs are a very popular trading instrument.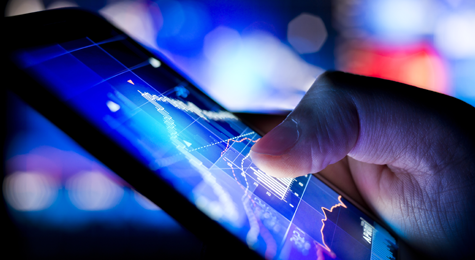 CFD trading offers you higher leverage and greater potential returns but this also means that there is more risk involved in these trades. You need to always make sure you are not using too much leverage.
Another plus of trading CFDs is that they offer a variety of trading options, such as shares, stocks, commodities, indices, currencies and more. This helps you diversify your portfolio and increase profits. In this case, you should be careful not to open too many positions at the same time.
Unlike other financial instruments, CFD's is not bound to any restrictions and limitations such as time and trading capital. This means that you can act on market movements and trade CFD's whenever you want.
Additionally, trading CFD's with uBanker requires only a small amount of initial deposit.
More on the subject of trading CFDs, you can read in our uLearn section.
Below you can find a list of tradable CFDs uBanker offers:
INSTRUMENT
BOEING
COCA COLA
APPLE
BANK OF AMERICA
GOOGLE
YAHOO
CITI GROUP
DISNEY WALT
IBM
HEWLETT PACKARD
INTEL
JP MORGAN
MICROSOFT
GENERAL ELECTRIC
FACEBOOK
LINKEDIN
BP
SIEMENS
DEUTSCHE BANK
GROUPON
EBAY
AMAZON
MARKS & SPENSER
BRITISH AIRWAYS
ENI
EXOR
FIAT
LUXOTTICA
MEDIASET
PIRELLI
SAIPEM
TOD'S
UNISPA
BBVA
REPSOL
TELEFONICA
BNP PARIBAS
FRANCE TELECOM
SOCIETE GENERAL
RENAULT
MICHELIN
LOREAL
HSBC
MIZUHO FINANCIAL
PETRO CHINA
BOVESPA
SANTANDER
BAIDU
ALCOA
CATERPILLAR
EXXON MOBIL
MCDONALDS
PFIZER
TWITTER
BAYER
ENAGAS
ENEL
IBERDROLA
IBERIA
INTESA
CARBON- EUA