Commodities
Commodity trading is the best way to diversify your portfolio, lower your risk and make more profits on the Forex market. Commodity markets trade mainly primary products. You can divide them into soft and hard – soft commodities being coffee, sugar, wheat, etc. and hard ones include oil, gold, silver, etc.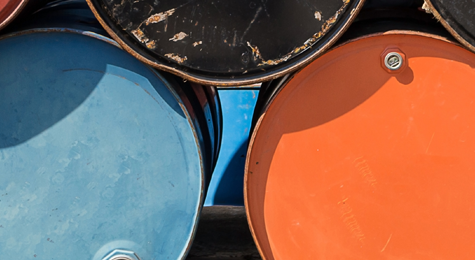 Commodity trading is very liquid – there are always buyers and sellers on the commodity market searching to trade. Before you start trading commodities you need to learn how to use their contract values, ticker symbols and margin requirements. You can find all the necessary information in our uLearn section.

uBanker offers you the ability to trade some of the most popular commodities such as:
Silver
Silver is a metal used in many industries and therefore there are always traders looking to buy or sell Silver. uBanker has Silver quotes always available for trade through our trading platforms.
Gold
The market for Gold is one the most dynamic commodity markets on Forex. Gold is also available to trade at uBanker.
Crude Oil
Crude oil is the world's prime energy source and is very sought after for trading. uBanker is offering you a number of trading opportunities with Crude oil.
| Type | Instrument |
| --- | --- |
| CFD Commodity | Brent Oil |
| CFD Commodity | COCOA |
| CFD Commodity | COFFEE |
| CFD Commodity | COPPER |
| CFD Commodity | Corn |
| CFD Commodity | Cotton |
| CFD Commodity | Crude Oil |
| CFD Commodity | LCATT |
| CFD Commodity | LHOGS |
| CFD Commodity | Natural Gas |
| CFD Commodity | OATS |
| CFD Commodity | Palladium |
| CFD Commodity | PLATINUM |
| CFD Commodity | SBEAN |
| CFD Commodity | Sugar |
| CFD Commodity | Wheat |
| CFD Commodity spot | ALUMINIUM |
| CFD Commodity spot | Cobalt |
| CFD Commodity spot | GOLD |
| CFD Commodity spot | SILVER |
| CFD Commodity spot | TIN |
| CFD Commodity spot | ZINC |